Skip to Content
Accreditation
Fort Pierce and Port Saint Lucie Beauty Academy and the Beauty and Massage Institute are licensed by the Commission for Independent Education of Florida Department of Education, 325 West Gaines Street, Suite 1414, Tallahassee, FL 32399-0400, telephone 888-224-6684 and are accredited by the National Accrediting Commission of Cosmetology Arts and Sciences, 4401 Ford Avenue, Suite 1300, Alexandria, VA 22303, Telephone 703-600-7600 an agency recognized by the United States Department of Education as a National Accrediting Agency for Cosmetology Schools. All of our schools are approved for veteran's training. These documents are available for review in the school office during normal school hours. Normal school hours are Tuesday through Friday from 9 AM to 5 PM and Saturday from 9 AM to 4 PM.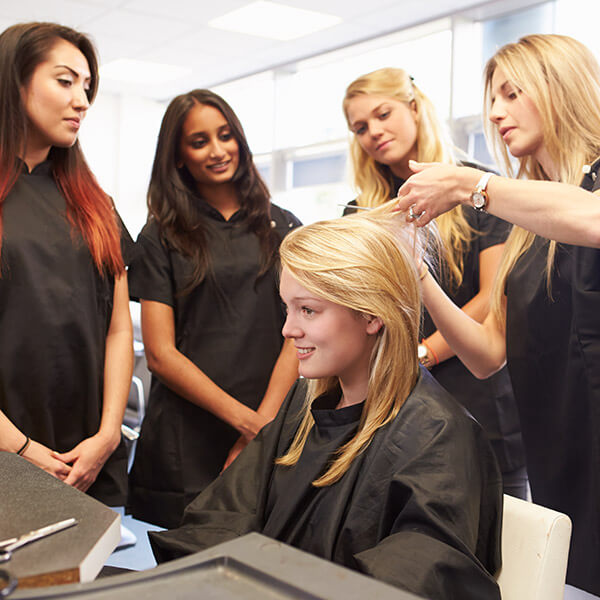 Teaching
We teach all our courses in English. We believe that the most fundamental prerequisite in the education process is a student's desire to learn and willingness to work diligently to achieve success. Our Instructors work very closely with our students and when it is determined a student has the proper attitude and the desire to learn, the learning process moves along smoothly.
Facilities
The main campus is located on US Highway 1 in Coral Square Shopping Center. The Port Saint Lucie branch is located on US Highway 1. The Vero Beach Campus is located on 17th Street. All facilities occupy 3,000 square feet or more space. Facilities include classroom, facial room, offices, kitchen as well as the main clinic lab for live, hands-on, practical experience. The schools are equipped with audio/visual aids, copy machines, and computers. All schools are air-conditioned and parking is readily available nearby. Restaurants, parks and recreation areas are nearby along the beautiful Intracoastal Waterway.
Have a Career in Less Than a Year!