Skip to Content
A Brief History
The Fort Pierce Beauty Academy was originally opened in Fort Pierce at the corner of Ave. A and 2nd street by Vera Dawson in 1966. The original name was "Dawson's Fort Pierce Beauty Academy. Over the next several years it was subsequently moved from the corner space to the much larger space that fronted 2nd street. This would become the schools' permanent home for about the next 20 years. In the years following 1972, the Dawson name was dropped and the school became known as Fort Pierce Beauty Academy. As the years progressed, many customers from the quad county area became regular weekly customers, bringing in children, husbands, grandparents and guests. Many stories would be told by customers over the years. From the young girl who danced many a night away in the 1940's with GI's training at the navy seal facility. That was when one of the bays had been a bar. That explained how the shampoo area came to be were it was (built on the old bar). To the lady who told of how in the 1920's the second floor of the building (now ripped off) had been the hub of telephone communications in the day of cords and plugs and she wheeled around on roller skates connecting calls!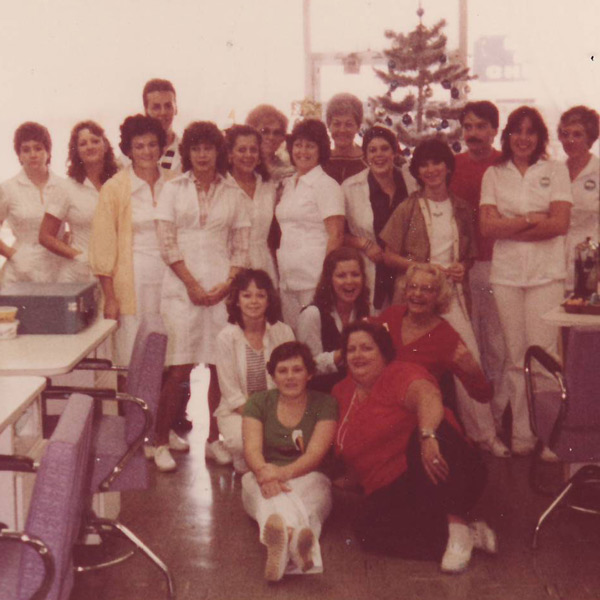 Our Locations
In 1989 it was decided to open a branch campus in Port St. Lucie as the population grew and shifted to the south. This was a new and beautiful facility from the ground up with silk plants, all-new styling chairs and a whole new take on the layout of the school. Then in 1992, the original Fort Pierce school was moved from downtown 2nd street to its present home on US highway 1. Again, a bright new facility with all new equipment and plenty of parking.
In 2003 an additional campus was decided on, this time to serve the northern populations of Vero Beach, Sebastian, Fellsmere and further north. At this facility, it was decided to add Massage Therapy and Barbering.
Continuing to Grow
As the main campus achieves its fiftieth year of operation, other courses have been added to the various locations.
As for the future, a 4th campus is in the works, more electronics have been introduced into the classroom to further heighten the learning experience and broaden students' horizons. Our licensure, placement and completion rates continue to remain high thanks directly to a dedicated staff and strong curriculum.
At fifty, we are proud of our heritage, and look forward with excitement to the next 50!
Have a Career in Less Than a Year!